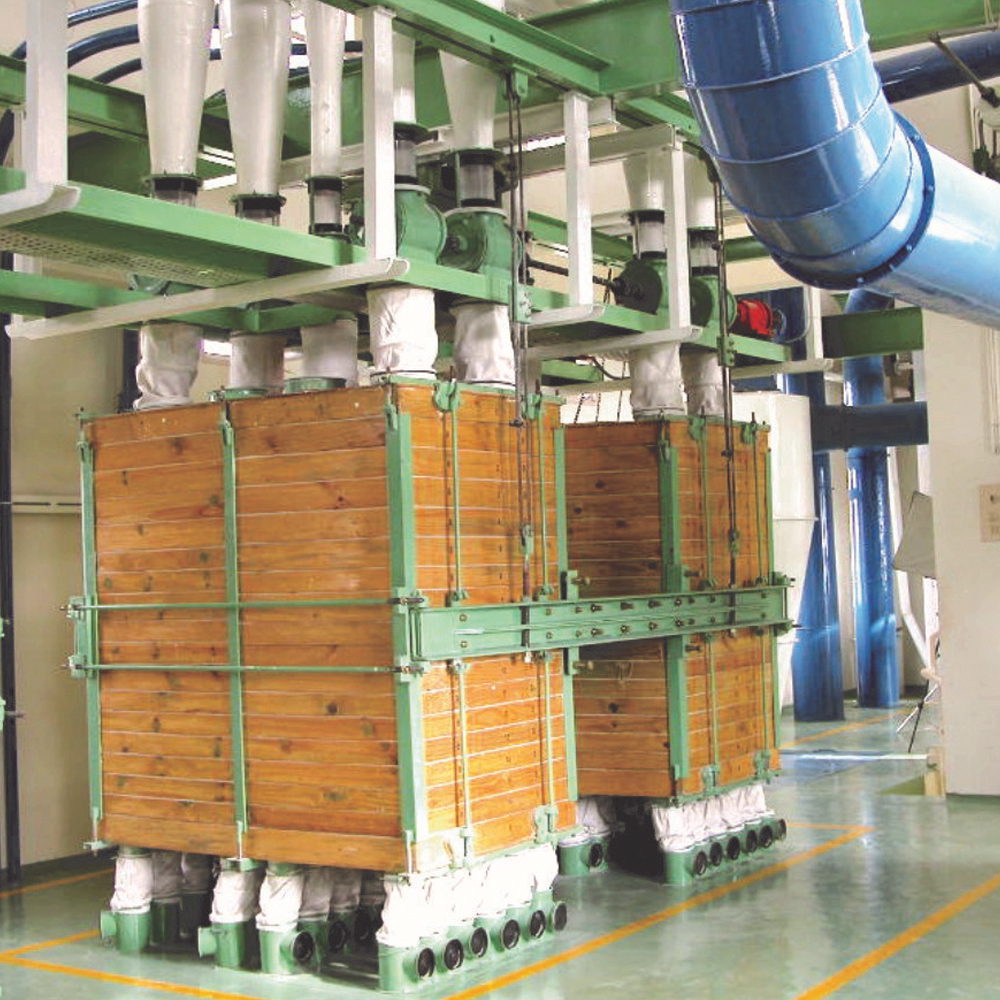 Maximum Sieve Surface area.
Used top quality peak wood for boxes.
Sieve frames of synthetic-resign-coated wood.
Highly accurate Grading of the product.
Easy to adjust the Sieve sizes and flow of product.
Removal of Bran from wheat flour.
Grading of clean and hygienic Flour in Wheat Flour mill, Maize mill, Rice Mill etc.