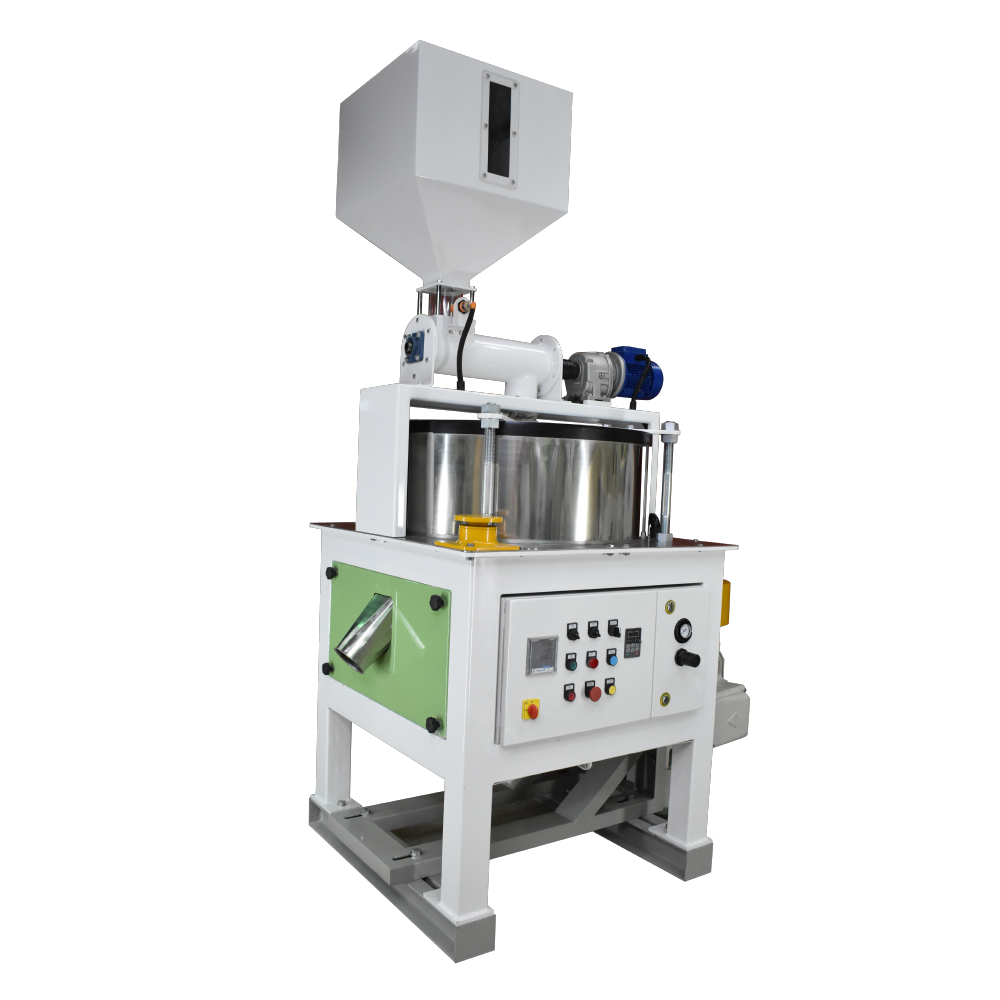 Automatic Chakki Machine
The Horizontal Chakki (Hindi word for "Mill") is used in the grinding of Whole Wheat in to Flour (Chakki Atta). The Horizontal Chakki has a robust construction and is a sturdy machine. The unique design ensures better grinding and hence better quality of flour as compared to the conventional Plate Mills. It is capable to grinding rice into rice flour in large volumes. Grinding of any type of cereals and pulses including Wheat, Rice, Maize, Ragi, Oats, Gram(Besan) etc. The Chakki machine is controlled automatically with the help of the electronic control system
Pneumatic control system for the engaging and disengaging of the emery stone when there is no inflow of raw material.
Consistent inflow of the raw material (with the help of metering conveyor) into the emery stones leading efficient grinding
Usage of Stainless steel in all contact parts leading to a hygienic product.
Best quality stones.